Yangzhou Tianxiang Road Lamp Equipment Co., Ltd. founded in 2008 and located in the smart Industrial Park of street lamp manufacturing base in Gaoyou City, Jiangsu Province, is a production-oriented enterprise focusing on street lamp manufacturing. At present, it has the most perfect and advanced digital production line in the industry. Up to now, the factory has been at the forefront of the industry in terms of production capacity, price, quality control, qualification and other competitiveness, with a cumulative number of lights on more than 1700000, in Africa and Southeast Asia, Many countries in South America and other regions occupy a large market share and  become the preferred product supplier for many projects and engineering companies at home and abroad. At present, they have 14 appearance patents, 11 utility model patents and 2 inventions.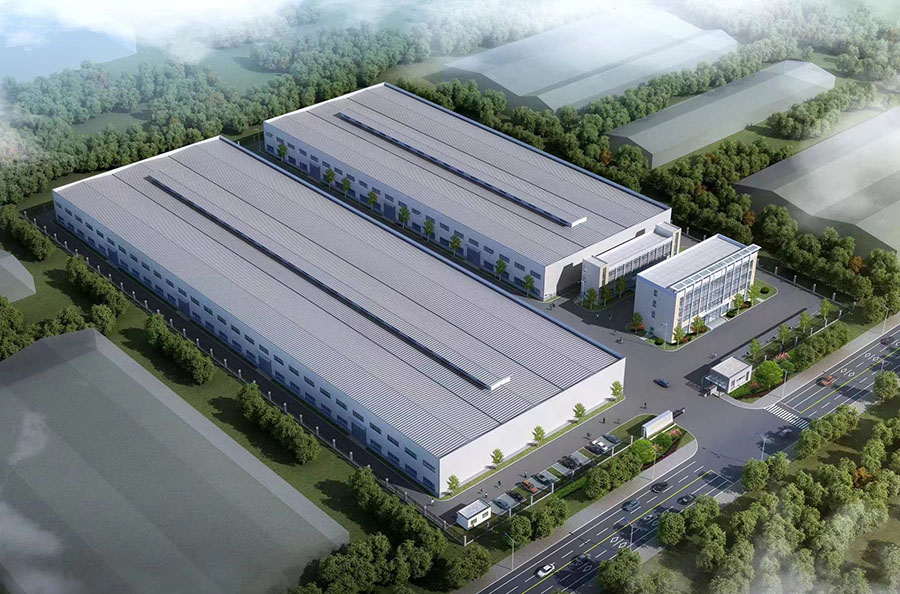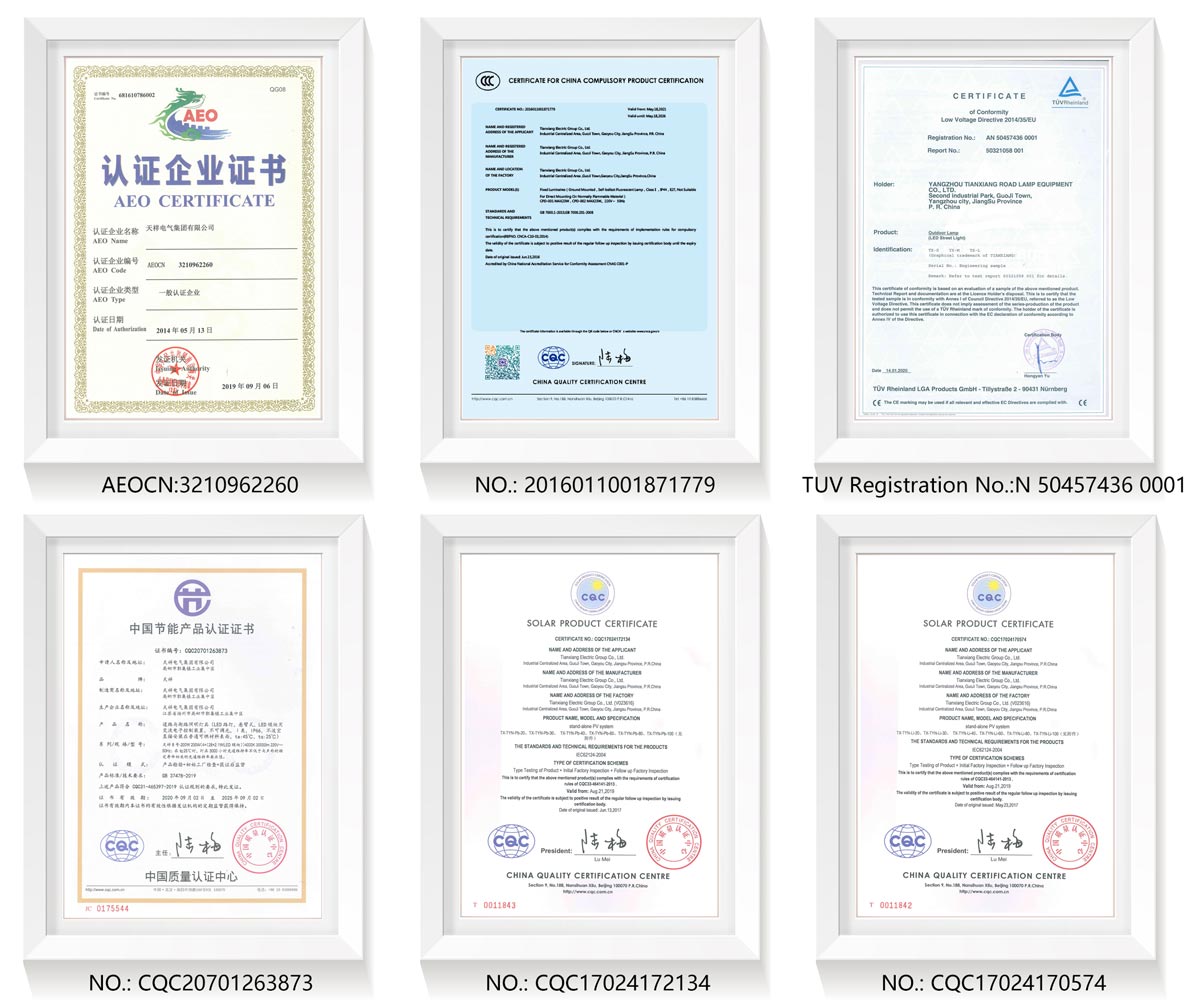 Factory Certification
The factory has passed ISO9001 quality management system certification, so14001 environmental management system certification,
15o45001 occupational health and safety management system certification, CE EU compulsory certification,
CCC China strong integration certificate and ROHS environmental protection certification, SAA Australia safety certification and other product certificates,
lithium battery MSDS report and un38 3 certification to ensure the normal export of products and customs clearance at the port of destination.